Even Reluctant Writers Will Love Six-Word Memoirs
Six-word memoirs were a quick and excellent way to get students writing, revising, and crafting digital texts.
At the start of every school year, I look for a fun way for students to introduce themselves to each other and to me. Last year, I asked students to craft visual autobiographies on Padlet. This year, since I'm teaching a course for 11th and 12th graders on Modern Fiction and Nonfiction, I also wanted a quick activity to get my students writing their own modern stories. Enter the Six-Word Memoir! (Just in time for the National Day on Writing! #WhyIWrite)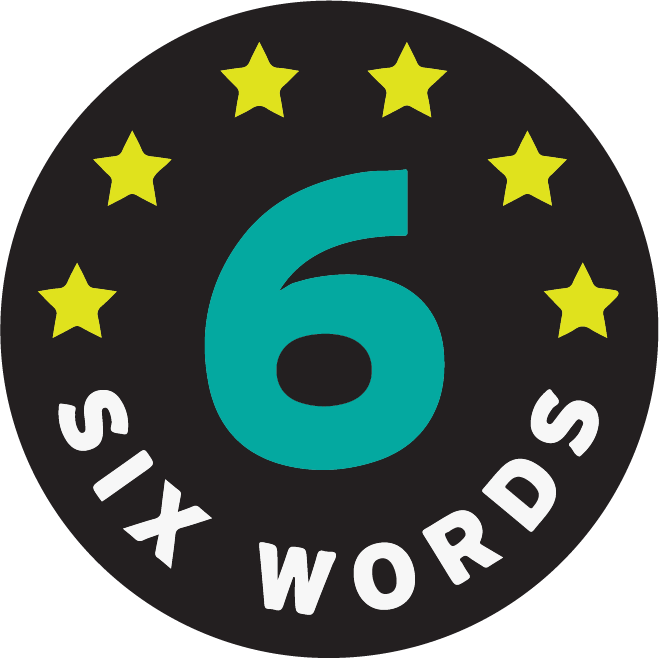 An invitation originated by Smith Magazine, everyone from 
NPR
to 
Oprah
 has invited writers to pen their own stories in exactly six words. This activity turned out to be an easy way to get students back into writing mode after the summer break. As a bonus,
the legend
of Hemingway's six-word story ("For sale: baby shoes, never worn.") was a perfect way to begin a conversation about modern writers.
I asked students to introduce themselves to the class in six words. "It doesn't have to capture your life story," I reassured them. "It just needs to reveal something about who you are."
They got right to work. They wrote at different paces, so I encouraged students who finished early to write additional stories, while allowing more time for those who needed it.
Towards the end of the shortened, first day class period, we had barely enough time for each student to say their name and read their six-word story aloud.
The next day, I projected my own six-word memoir that I had published on the Six-Word Memoirs website.
I joked that the open-source image I paired with my story didn't exactly look like me.
Then, I talked about my challenges as a writer and enlisted their assistance in revision. I wanted to capture a tension between being content in the present and itching to make progress, I explained. We played around with my verb choice. (We were already talking about diction and copyright on the second day of school!)
All-in-all, six-word memoirs were a quick and excellent way to get students writing, revising, and crafting digital texts.
I gave them a chance to revise their stories, talking with a partner about what they were trying to accomplish through language. Some students asked to draft new stories, which I happily allowed.
After writing their stories, students enjoyed pairing them with images and posting them on the Six-Word Memoirs website. I later realized they could embed their stories into their first posts to welcome readers to their class blogs.
Here some examples of their six-word memoirs (posted with permission by eager volunteers):
A few students were interested in the website's monthly writing contests, especially when I pointed out that with the right six words, they could boast that they'd won a national writing contest. I hope to announce the contest topic each month (October's topic is "Secrets to Take to the Grave") to encourage participation.
For a relatively low-maintenance writing assignment, the six word memoirs yielding great rewards. It helped us introduce ourselves to each other without having to share a recycled "fun fact" about ourselves. In just a few minutes, students were able to see themselves as writers and talk about our writing choices. And we were all able to have fun with a digital publishing without the pressure of a graded assignment.
I'll leave you with several student examples. If you decide to try this out yourself (or in your classroom), feel free to comment with additional ones!
Special thanks to Lindsey Caruso for feedback on this blog post–especially for your suggestions for the conclusion.
Skip back to main navigation